State of the art: 10 great pieces of public art in Seattle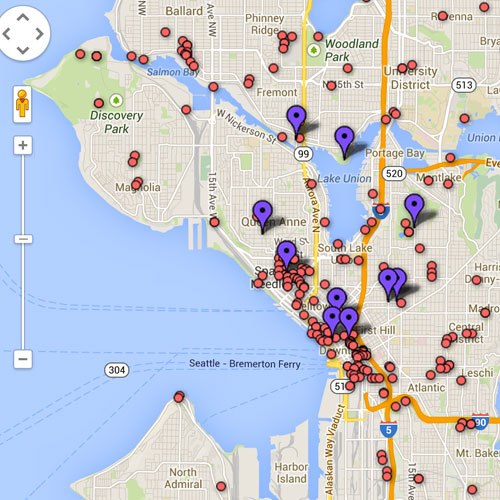 I built an interactive map of nearly 400 pieces of public art around Seattle. This was packaged with Seattle Times art critic Michael Upchurch's top picks for public artwork in the city, a story that coincided with the 40th anniversary of the city's 1% for Art program.
After obtaining a spreadsheet from the City of Seattle, I scrubbed the data and used Google Fusion Tables to map where each piece of art is located. I included the title of the piece, the artist's name and the date it was made. And I designed the story's layout online.
Editor's note: Google announced that the Fusion Tables service available through its maps API would stop being available in December 2019. RIP, Fusion Tables; you were great while you lasted.